Berkeley Typewriter
Since 1936, Berkeley Typewriter has been the premier provider of typewriter and printer sales and service to the Bay area. We are a family-owned and -operated business with over 40 years of experience. Our friendly and professional staff work to provide you with quality services and products, at reasonable prices.
The Authority on Typewriter Repairs and Service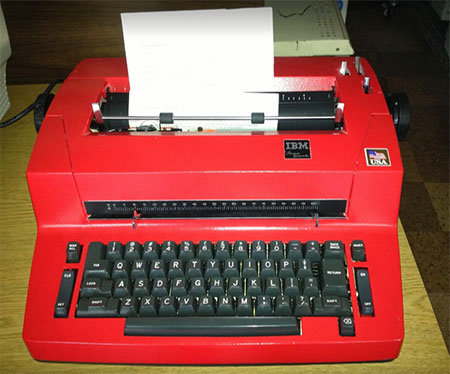 Many people tend to think that because the world is full of computers today, that using a typewriter in Berkeley, CA is an antiquated idea—a thing of the past. Truth be told, typewriters are making a comeback! Some people are enthralled by the mechanics of them, others love the vintage look and feel, and still more people appreciate the engineering and efficiency of a properly functioning typewriter. At Berkeley Typewriter, we've shown a deep appreciation for typewriters since 1936, and since that time we've come to know them inside and out. We're the premier source for typewriter service and repair, restoring functionality and beauty to models of all types.
As your destination for typewriter repair in Berkeley, CA, we also take pride in selling and renting typewriters. We have a great inventory of refurbished antique typewriters and historical models, along with peripheral supplies such as ribbons and inks to get them working once again. These models offer such a great beauty and allure that we often rent them for special occasions as well, making them a centerpiece for gala events and more! Whether you've got a typewriter that needs expert attention or you're looking to get your hands on a piece of history by owning one yourself, Berkeley Typewriter is here to serve you. Take a look at why we've continued to thrive for the better part of 80 years:
We have more than 40 years of professional experience.
We offer free estimates on your typewriter repair.
We sell and repair typewriters and printers of all types.
We take service calls for printer problems.
We've been a locally-owned and –operated business since 1936!
Need Typewriter Service
If you need an expert to assess your typewriter or printer, get in touch with Berkeley Typewriter today and let us show you how we've been satisfying customers for nearly 50 years.
Areas Served
Proudly offering typewriters and typewriter repair to the following areas:
Berkeley, CA
Bay Area
San Francisco, CA
San Jose, CA
Pleasanton, CA
Dublin, CA
Livermore, CA
Oakland, CA
Contra Costa County, CA
Alameda County, CA
San Francisco County, CA
San Jose County, CA
Marin County, CA